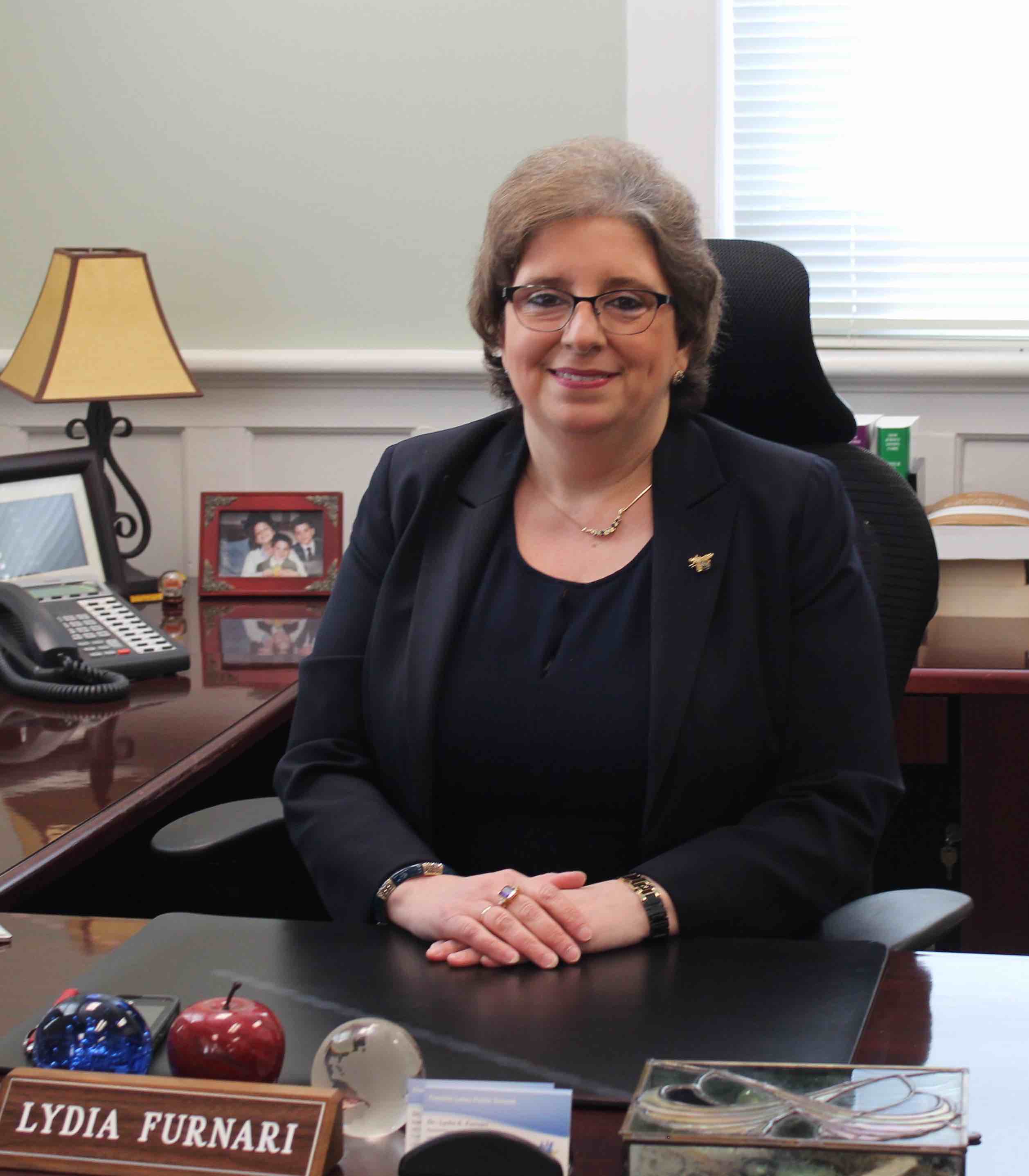 Dr. Lydia E. Furnari
Superintendent of Schools
Summer 2017
Wishing you and your families a happy, safe, relaxing summer! See you in September.
Dr. Furnari
2016-2017 District Goals
1. Student Achievement: The Franklin Lakes Public Schools will prepare every child with the 21st Century skills to experience success and be competitive in an evolving world, by providing exemplary educational opportunities and experiences, and by promoting academic achievement, physical, social and emotional, growth of every student, as measured by the collection and analysis of a variety of quantitative and qualitative data.
How will we measure success?
• Create a pathway for district and student success
• Use and analyze multiple measures of student achievement including local and state data to inform databased decisions concerning effectiveness of programs and services
• Complete Strategic Plan action items for Year 1
2. Structural and Resource Management: The Franklin Lakes Public Schools will develop a safe, supportive learning environment that inspires academic and personal growth by encouraging innovation, creativity and perseverance, and by providing an effective and efficient infrastructure, based on sound use of fiscal, operational and human resources, as measured by an analysis of current structures and the development of actionable next steps.
How will we measure success?
• Analyze District structures with regard to enrollment, facilities, operational and fiscal resources, and create options for the Board's consideration
• Create a Continuity of Operations Plan (COOP) in anticipation of prolonged school closings due to extreme weather or other such events
3. Marketing and Communication: The Franklin Lakes Public Schools will communicate effectively with parents, students, and the Franklin Lakes community, by providing improved mechanisms for teachers and administrators to interact with parents, and for the community at large to be come more informed about the District, as measured by the creation of a more formal structure for marketing and communication.
How will we measure success?
• Create a marketing and communications plan for the District, that includes strategies for improved communication
• Include use of social media tools such as Twitter and Facebook
• Highlight special events, accomplishments and recognition of students and staff